Rosan Meyer, is a state registered paediatric dietitian* who practices in London, United Kingdom. She has specialised in paediatric nutrition and has a particularly interested in food allergies and intolerances, nutritional support, growth faltering, medical/feeding complications and poor feeding. Rosan works in in many paediatric nutrition related fields including: CONSULTATIONS
For referred children (birth-16 years) and their parents LECTURING
On topics related to paediatric food allergy, growth, feeding difficulties and nutritional support. WRITING
Articles on childhood nutrition related topics. ADVISING
Nutrition companies on infant nutrition and nutritional products.
Rosan completed her degree in Dietetics in South Africa and specialised in paediatric nutrition in the UK. In 2004, she finished her MSc in Paediatric Nutrition and in 2008 her PhD at Imperial College London. She was the principal research dietitian at Great Ormond Street Hospital for Children until December 2015, leading a project on the impact of gastrointestinal food allergies on children and their families and after this worked with the allergy team at St. Thomas Hospital as research dietitian until 2018. In addition, she has a busy paediatric dietetic practice specialising in food allergy, feeding difficulties (SOS trained), nutritional support and faltering growth in London. She has published numerous articles on paediatric nutrition, food allergy, feeding difficulties and is in particular interested in the association between growth and food allergy. She has also co-authored the Paediatric Dietetic Pocket Guide, that aims to provide guidance on nutritional management in paediatrics.
She is currently module leader for the Food Hypersensitivity Module that forms part of the MSc in Allergy at Imperial College London, and is honorary senior lecturer in paediatrics at the same university. She is also visiting Professor at KU Leuven, Belgium, on their MSc on Deglutology (swallow disorders). She is the chair of the European Section of the International Network for Diet and Allergy, secretary of the Allied Health and Primary Care section of EAACI and member of several EAACI task forces on food allergy.
Rosan is fluent in English, German, Afrikaans and has a B1 level French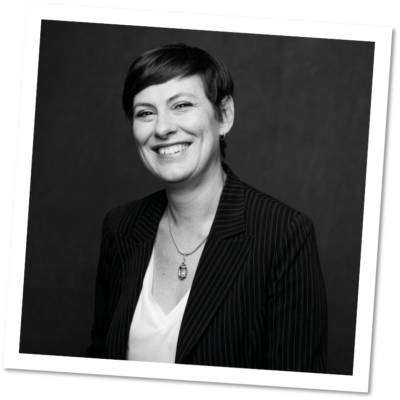 Rosan has been seeing paediatric patients privately since 2005. She currently primarily provides video consultations (using Zoom platform which is GDPR compatible), which allows parents to do the consultations from the comfort of their home and if required, the consultation can be recorded. Face to face consultations, when required occur at 84 Harley Street, London. Her private practice has a specialist focus on allergies and intolerances, childhood feeding difficulties, vitamin and mineral deficiencies, faltering growth and nutritional support (enteral nutritional support). She sees children from birth up to 16 years of age.
WHAT HAS ROSAN BEEN UP TO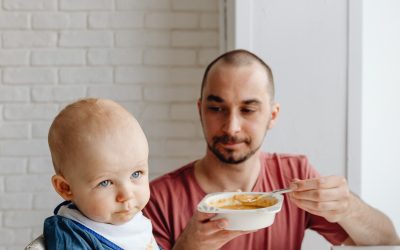 There is a spectrum of feeding and eating difficulties that range from mild and normal for certain developmental stages, to severe with infants and children refusing to drink breast or bottle feeds, rejection of meals and whole food groups and mealtimes that are...
Natalie Yerlett
Natalie is a highly specialised Paediatric Dietitian.
She gained her Biology BSc (Hons) at Imperial College London in 2002 and was honoured to become an Associate of the Royal Collage of Science. Natalie worked on the National Diet and Nutrition Survey in 2004 at Kings College, London, before gaining her post-graduate degree and registration as a Dietitian in Leeds in 2006.
She subsequently specialised in paediatrics and has over 13 years experience in this field, 11 of which have been at Great Ormond Street Hospital where she is currently the dietetic lead for the multidisciplinary service for dermatology and allergy.
She has extensive experience in many fields of paediatric nutrition including gastroenterology, faltering growth, enteral feeding, food allergy, vitamin and mineral deficiencies, Coeliac disease, weight management, rheumatology and immunological disease.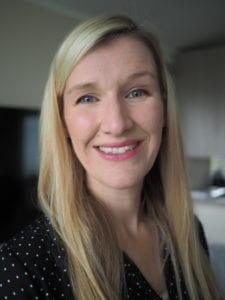 Natalie has a passion for research and regularly presents nationally and internationally on her specialist areas of dietetics and is involved in international guideline development related to her specialist areas. She has contributed chapters to the Clinical Paediatric Dietetic textbooks and has published numerous articles in journals. Natalie herself and one of her daughters have Coeliac disease therefore Natalie has a profound personal and professional experience of this condition and a dedication for helping others with it.
Dr Julie Lanigan RD PhD MBDA
Specialist Paediatric Dietitian
Julie is a paediatric dietitian specialising in childhood weight management.  She has a wide range of knowledge and experience in childhood obesity as a practitioner and researcher who has worked for more than 25 years with affected families.
As a Principal Research Fellow at the UCL Great Ormond Street Institute of Child Health, London, Julie is a key investigator on clinical trials focusing on the influence of nutrition in early life on later health.  In 2016, she set up TrimTots Community Interest Company with UCL Business to develop and deliver evidence-based interventions for the prevention and treatment of childhood obesity.
Julie is a Chair of the British Dietetic Association's Paediatric Specialist Group, and a member of the European Society for Paediatric Gastroenterology, Hepatology and Nutrition (ESPGHAN) She is an author on numerous peer reviewed articles and scientific texts.
Julie was awarded The British Dietetic Association's 'Roll of Honour' 2008, 2013, 2015 and 2016 for outstanding commitment to the dietetic profession.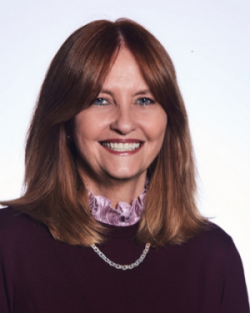 Rosan has 2 video consultation clinics per week. Video consultations allow for an assessment in the comfort of your home, whilst multiple parties can join the consultation. A video consultation also allows for a feeding assessment within the home environment and immediate access to nutritional products/supplements. Growth measurements are taken from existing growth charts or parents can perform these using the
following guidance
at home. Rosan only takes patients that have been referred by a number of specific paediatric specialist to improve/increase the accuracy of the dietetic advice.
50 minute video consultation includes: > Assessment of the growth chart > Assessment of nutritional bloods (if available) > Clinical Assessment if Child Attends Consultation > Dietary Assessment > Dietary advice according to above information, including a written report. With consent from all parties, parents can also request that the consultation is recorded.